The Apple App Store's 5th birthday is approaching (July 10) and Apple is already preparing to throw it a big party. The PR team has started sending out App Store timeline posters to the media reps.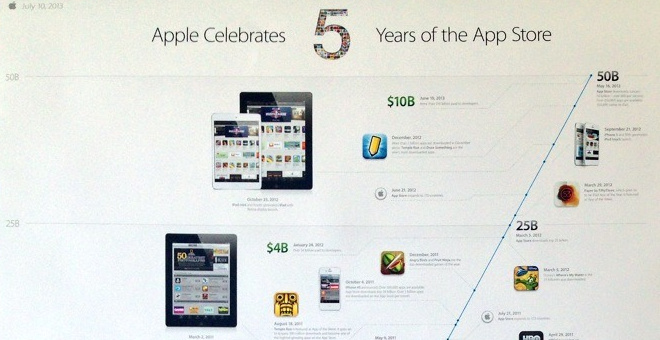 The poster illustrates the growth of the AppStore during these five years, including important milestones in the number of downloads, the revenue paid to developers. All key device released and best-selling apps are marked as well.
Here is the poster itself.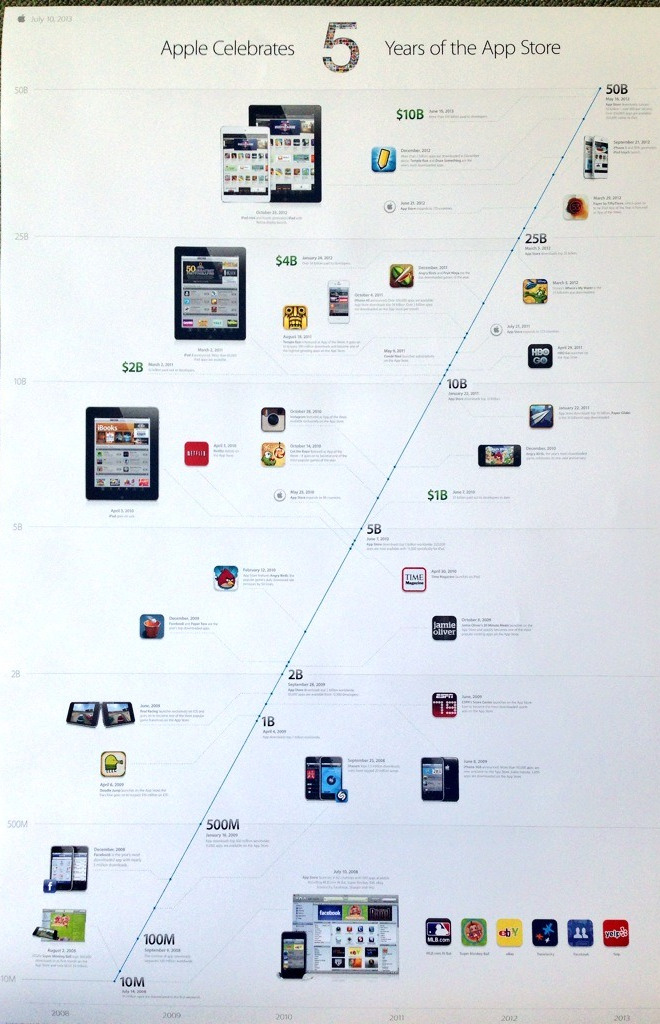 So, Apple's App Store is soon turning 5 years old. In that time it managed to gather more than 900,000 apps, accumulate over 50 billion app downloads and generated over $10 billion revenue for the developers. Speak about explosive growth.
Staff Picked Android Games